released as the first single from his second studio album

Shock Value

(2007). The song features vocals by Canadian singer and songwriter

Nelly Furtado

and American singer

Justin Timberlake

. All three artists co-wrote the song together with American rapper Attitude and American producer

Danja

, who produced the song with Timbaland.

Mosley Music Group

, in association with

Blackground Records

and

Interscope Records

, serviced the song to

contemporary hit

and

rhythmic

radios in the United States on 4 February 2007 and later to

urban

radios on 10 March 2007. "Give It to Me" is an

electro

song that embodies the sensibilities of

club music

. The song features the protagonists addressing their critics about their successes in the music industry.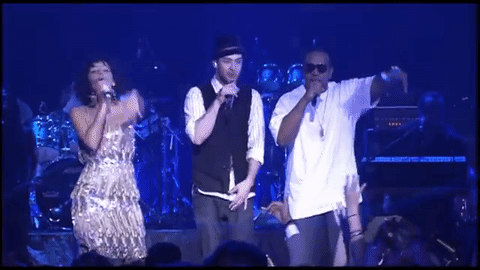 The song has been noted for its notable diatribe in Timbaland's verse against American producer

Scott Storch, who has worked with the producer in the past. It received positive reviews from music critics, many praising it for its club-oriented sound, Timbaland's production and the lyrics. The song experienced successful commercial outcomes in the United States as well as internationally. "Give It to Me" reached the top position on the Billboard Hot 100

, becoming his first and only number one solo single in the United States (second overall after "

Promiscuous

").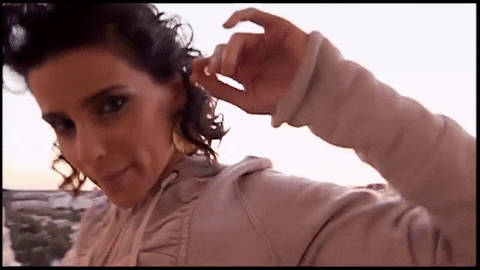 The song was released to the internet in November 2006 in a demo version and it was speculated as a possible single from Timbaland's new studio album.

In late January 2007, it was confirmed as the first single from Timbaland's new album, which was confirmed to be released in March.

Following the release of the single, a rivalry between Timbaland and record producer

Scott Storch began to intensify. In the lyrics, Timbaland anonymously backlashes Storch: "I'm a real producer and you['re] just the piano man". In an interview, Timbaland confirmed that he was talking about Storch. The dispute partly stemmed from controversy regarding writing credits for Justin Timberlake's "Cry Me a River

" (2003). Following the reported

diss, Storch culminated a response song of his own called "Built Like That", where he addresses Timbaland for stealing credit from Danja and claims to be the true producer of "Cry Me a River".
On 26 February 2007, the music video for "Give It to Me" was premiered on MTV

's

TRL

. It shows Timbaland, Furtado, and Timberlake performing the song at the

2007 Grammy Awards

pre-show concert, and is intercut with footage from a studio recording session and from inside Timbaland's tour bus. The clip also shows Furtado singing on a balcony. The video was directed by

Paul "Coy" Allen

and Timbaland and appeared at number ninety-eight on

BET

's

Notarized: Top 100 Videos of 2007

countdown.